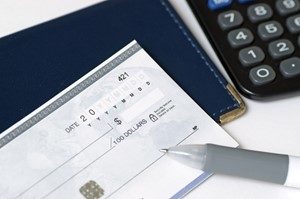 This way, you can have a good idea of where you stand with lenders, and can save time applying for products that you may not be able to get.
Here's why a credit report will be an incredibly useful tool in your borrowing actions.
So you can check past and present behaviour
Bad credit from a long time ago may still affect your ability to take out a mortgage, but at Redrock we specialise in loans for people who face this rejection from other lenders. Getting a credit score can help us properly identify where your credit score went awry, and also where borrowing has been repaid efficiently. Recent positive credit actions may outweigh a past discrepancy and mean you qualify for lending after all.
So you can learn from any mistakes
A credit report doesn't just tell you where you missed payments on bills – it provides a snapshot of your spending, and allows you to gain clarity on how you can improve your score. Whether there was an old bill that was simply forgotten or bad spending is more of a habit, a report can be a vital instrument in correcting course and getting on track to obtaining a loan.
It's important to remember that getting a credit report and finding out you have a bad score is not the end of the world. Thanks to things like low doc loans and brokers such as Redrock, there is a wide array of options in lending.
By speaking to a broker and working out what your options are, you may find that bad credit is not an impediment to having a mortgage.