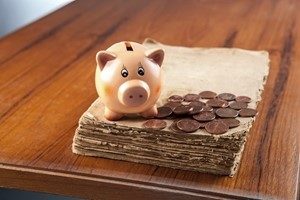 Early in February, the Reserve Bank of Australia (RBA) announced that the cash rate would remain unchanged at 2 per cent.
The low rate does not mean that commodities will become more affordable necessarily, however there are indicators that light your way towards investing in property. While the cash rate remains at such a low level, a low doc loan could get you onto the property ladder and help you see potential returns.
Why the RBA highlights low doc loans
While the cash rate remains unchanged, the housing market continues to strengthen.
The RBA media release from 2 February 2016 by RBA Governor Glenn Stevens recognises that housing credit growth is rising at a pace, which means that for property investors or people wanting to move into the market and take advantage of the low cash rate, conditions are inviting.
Where a bank requires significant documentation and security, a low doc loan merely requires proof of income and a declaration of annual salary. Perfect for people with an irregular income or self-employed workers, a Redrock low doc home loan is the fastest and easiest way for you to invest in the growing housing market.
The cash rate affects low doc loans because it tends to guide interest rates and these are at a historically low level for borrowers. Low doc loans have the potential to be more expensive than traditional lending, but are still remarkably accessible at this point in time.
Why is property the best way to spend loan money?
Data from Smart Property Investor reports that a suburb such as Box Hill in Victoria will have an annual median growth of 55.95 per cent over the next five years. That is a staggering number that highlights potential for great returns. Killcare Heights in New South Wales has the potential to offer a gross rental yield of 11.93 per cent, for those after a rental property.
The RBA sees property as a steady market, while research suggests fantastic returns are possible around Australia, and a low doc loan from the team at Redrock could send you on your way. Get in touch to see how they can help.