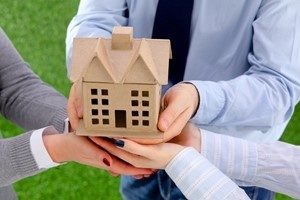 Have you been thinking about buying a new home for some time now? As it's a new year, it might be one of your resolutions, and you could help yourself to achieve it by taking out a low doc loan through Redrock. Home ownership comes with many great advantages, but it's a large expense – particularly after last year.
Overall, the median dwelling values of the combined capital cities grew by 10.9 per cent over the course of 2016, according to a CoreLogic RP Data report from January 3. That might seem like it pushes buying a home out of your budget, especially if you have an irregular income or run your own business. However, there are some places where buying is smarter, and getting in now, before values rise anymore, is a smart move.
Why is buying a home now a good idea?
As much as the median dwelling value has been increasing, so too has the potential for capital gains. The median dwelling value in Sydney increased by 15.5 per cent over 2016, but the total gross returns improved by 19.2 per cent, according to the CoreLogic report. That's a phenomenal amount of bang for your buck, even if it does take a few years for it to become a worthwhile investment.
Even in Melbourne, the median dwelling value increased by 13.7 per cent, and the total gross returns grew by 17.1 per cent. Only Hobart and Sydney had bigger improvements in the returns department, which highlights Melbourne as a hotspot for buying.
However, the CoreLogic monthly indices to the end of December show that the median dwelling value in Melbourne is $863,260 – waiting another year to buy means that it could increase by a considerable amount, potentially over the $1 million mark. If that's going to push buying a Melbourne property out of your range, now is the time to strike.
How do you go about buying a home with a low doc loan?
If you don't want to go through traditional lending channels such as the banks or other big mortgage brokers, Redrock could be for you.
You won't need as many documents and you don't need to provide as much information, plus our team is efficient and professional. If you stumble across a great home before you find out what your low doc loan budget is, you won't have to wait long before you can make a solid bid.
For more information, and to get started on your property buying journey for 2017, get in touch with Redrock today.