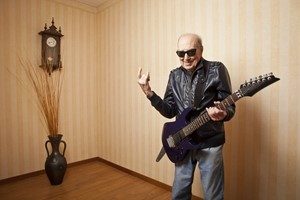 A low doc loan can help you to build wealth to fund your dream retirement. Planning for this is a great idea, because to live comfortably, you'll need around $60,000 per year after you stop working. That's according to the Association of Superannuation Funds of Australia, which also suggests a single person living in retirement would only need around $42,000 per year.
However, living for up to 30 years on this budget will take your total retirement expenditure to somewhere around the $1.5 million mark. For those that haven't had the benefit of superannuation their whole working lives, that might seem like a tall order. Buying property and building a portfolio is a great way to build wealth, and it's easily accessible with a low doc home loan from Redrock.
What will building a property portfolio look like?
A property portfolio is made up of multiple homes owned by a single person, family or other body. Some or all of these properties could be actively earning the title-holders money, or they could purely be used as holiday homes and be gaining capital value over a period of time.
For an investment home to actively earn money, it needs to be tenanted. The weekly rent is what provides the ongoing income, but the property itself also holds value. When it is sold, that money can be used for your retirement fund. When multiple homes are in a portfolio, they can all be earning money for decades, and then when it comes time to sell, inject a huge amount of capital into the hands of the owners. To get over $1.5 million for your retirement, and to do it in the next decade or so, building wealth through property is a great option.
The team at Redrock can help to make this happen.
How will you go about starting an investment portfolio?
A low doc home loan from Redrock is a great way to start your property investment journey. For business owners who don't necessarily want to provide their financial information to big banks or people who don't have the required paperwork, a low doc loan can be tailored to suit each individual requirement.
Once you've started building your portfolio, you can start to plan for a retirement property purchase, which could be where you spend the rest of your life. You'll want these days to be fabulous, so having enough wealth to afford an amazing home is vital.
Start saving for your retirement today with a low doc loan from Redrock. Once you start seeing the benefits of a property portfolio, you'll want to keep coming back for more.