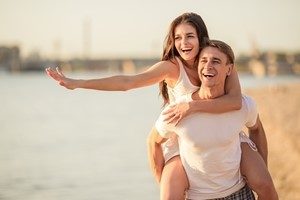 Confidence reports are a good indicator of how the property market is likely to fare in the coming months. And judging by Genworth's latest Homebuyer Confidence Index (HCI), there could be a change waiting in the wings.
Released in March, this edition of the HCI recorded the first drop in home buyer confidence since March 2014. After a lengthy period of low interest rates and sound capital growth in real estate, slowdowns across Sydney and Melbourne might be giving people slightly colder feet when it comes to buying.
But when you look a little closer at the report, you can see that the problems are identified a bit more specifically.
Savings continues to be a roadblock
The biggest roadblock between homebuyers and their dream property was the price of real estate, the Genworth report states – more than a third of respondents indicated price was their biggest issue. However, a quarter also said saving for a deposit was the main problem that prevented them from buying.
Bridget Sakr, chief commercial officer with Genworth, stated that this means better education is required to help people get onto the property ladder -especially about mortgages with lower deposits. Here at Redrock, we have low doc loans with LVRs of up to 85 per cent, as well as classic home loans where you can deposit as little as 10 per cent of the property price.
This can make all the difference for those whose confidence has been knocked by the volume of deposits in the current landscape, and might help a lot more people secure their dream home
Brokers one of the keys to success
Ms Sakr continued, dissecting the first home buyer market – where saving for a deposit was the single biggest hurdle to clear.
"It is up to LMI providers, lenders and brokers to ensure prospective FHBs are aware of all of their options when it comes to purchasing a home or investment property," she noted.
IBISWorld reports that mortgage brokers have a sound reputation for delivering "unbiased advice" to customers, especially compared to specific lenders.When you need a low doc loan or bad credit mortgage, or simply the right advice to jump the hurdle of a 20 per cent deposit, Redrock can help you get there.
We have extensive experience matching people with their ideal mortgage solution, and are ready to go the extra mile for you.