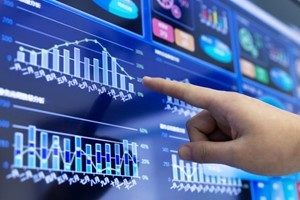 On October 4, the Reserve Bank of Australia (RBA) announced that the official cash rate (OCR) would remain at the record-low 1.5 per cent for another month. That decision comes on the back of strong GDP growth, a high Australian dollar and low inflation keeping economic conditions stable. This is great news for people who are looking at buying a home with a low doc loan.
The OCR could affect how much your home loan will be. It's essentially the interest rate at which banks and other financial institutions borrow money from the RBA to lend to their customers. When the OCR is low, as it is now, some lenders pass on their own savings to customers to increase their popularity. That means you either won't have to repay as much per month for the same amount, or you can access a higher total home loan.
Why is a low OCR good for home buyers?
When you don't have to pay as much in monthly repayments, that leaves more money in your pocket to live the life you've always dreamed of. You'll own your own home, and your monthly income (after expenses) will be more than you might have budgeted for.
On the other hand, if you can afford to pay the same monthly repayments, then you will be able to access a higher total amount. That gives you more freedom to choose the home of your dreams, no matter what it is. From a luxury mansion on the coast of St Kilda to a high-rise apartment overlooking the Yarra River, the team at Redrock can help.
Why is the OCR so low right now? Could it go lower?
A CoreLogic RP Data report from October 4 suggests that the slowing growth of the housing market is helping to keep the OCR low. In September 2015, capital city dwelling values were rising steadily by 11 per cent per annum. In September 2016, however, that has fallen to 7.1 per cent.
Further, investor activity continues to be a major factor in pushing dwelling values up, which is causing affordability to drop. If that trend continues, it's going to become harder and harder to get into the home you want – even with a lower OCR.
To avoid having to settle for a home you don't absolutely love, simply because the market has become too expensive, start thinking about your buying plan now. Get in touch with Redrock to discuss why a low doc loan is such a great option for you.