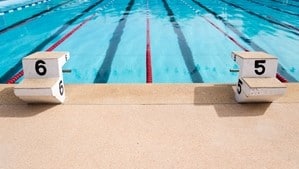 Have you been waiting for the right time to buy an Australian property? You may have been waiting for years and years, only seeing property values go up and your chances of getting a home loan through the traditional channels go down.
That doesn't have to be the case anymore, though. With dwelling values rising in every major city except Perth and Darwin over the past year, according to CoreLogic RP Data monthly indices to the end of January 2017, you might have to look elsewhere for a home loan. That's where Redrock can step in.
If you don't want to provide all of your personal details to a bank or a traditional mortgage broker, or you have an irregular income, or you even run your own business, we have a mortgage solution to suit your needs.
What's happening to the Australian property market right now?
CoreLogic data puts the median dwelling value of Sydney at $1,066,060 – having risen by 15.97 per cent over the past year. Melbourne comes in a close second with a median dwelling value of $870,060, rising by 11.82 per cent. No matter if you're buying a house or a unit, you'll find that values are rising consistently, and that could make it difficult to save a deposit.
You could have saved for a decade to buy the home of your dreams, only to find that it's not enough. The value of your dream home (or idea of your dream home) could have risen more than you were able to save, meaning your deposit won't be enough to pay for the mortgage. While the home values keep rising, you'll need to continue saving more and more, without any guarantee that you will ever get to the required amount.
However, if you take out a low doc loan with Redrock, we can tailor a solution to suit your needs, and help you to buy the home you've always wanted. That being said, the Australian market could be on the verge of a crash, according to a report from news.com.au in November 2016. The only thing keeping it afloat is the market in Sydney and Melbourne, and they don't look set to crash at all.
"If we were to rip out (the figures for) Sydney and Melbourne, the market would be fairly valued, quite frankly," stated Louis Christopher of SQM Research.
Looking outside of these two cities might not be what you want to do, though. If you're trying to buy in the New South Wales or Victorian capitals, a low doc loan could be just what you need.
Why has the Australian property market risen so much?
More Australians are wanting to buy property, and there is less supply for them to choose from. For example, if five families wanted to buy one home that seemed perfect for all their needs, they would have to enter a bidding war and see who comes out on top. That will push the price of the home up, and neighbouring sellers will look at that as the new standard for when they sell their homes.
At the time of writing, the Australian Bureau of Statistics puts the population of the country at just over 24,345,000. Further data suggests that through the 2015-16 financial year, Australia added more than 337,800 new residents, and all of these people need places to live.
It's no surprise, then, that the property market has increased so dramatically. To combat this, and to get into the home of your dreams without having to save for another decade before you can afford the deposit for a bank, get in touch with Redrock today.