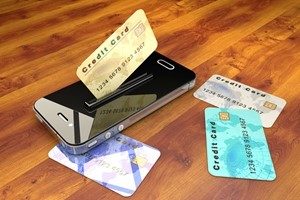 No one goes through their life trying to accumulate bad credit. Ideally, everyone wants to pay their bills on time and stay on top of all their financial obligations. Sometimes, though, things happen. You go through a rough stretch where you can't afford to make ends meet, and all of a sudden your debt has piled up and your credit score is damaged.
Having a weak credit rating can be tough financially. It can make lenders wary of working with you on big purchases like homes or cars. But don't let anyone tell you that getting a mortgage is impossible – it just takes a little bit of extra effort, that's all. The financing you need is still out there.
What's on your credit report, anyway?
For those worried about how to get a mortgage with a bad credit rating, the first step is to take a closer look at their credit and see if the problem even applies to them. According to the Australian Securities and Investments Commission, your credit report is only based on a few key details:
Credit history: Your history of credit card bills and loan amounts.
Repayment history: Timeliness is important here. If you've ever gone more than 60 days without paying a bill that's due, this might have a negative impact.
Other details: If you've ever been involved in a bankruptcy, court judgment, debt agreement or personal insolvency agreement, this will factor in.
If none of the above problems have come your way, your credit score might be just fine. Even if it isn't, you still have options.
You can still get the financing help you need
It might seem difficult to find low-doc loans if you're in a situation where your credit is weak, but you can still do it. In fact, Bankrate recently reported that there's been an uptick in the availability of loans for people with weaker credit. It's not all about the score anymore.
"We invested in people with expertise in manually underwriting loans and making common-sense decisions about borrowers," said Ray Brousseau, executive vice president of the mortgage lending division of Carrington Mortgage Services.
If you've shown that you're capable of making an income and paying back your debts, there's probably a loan out there for you. In fact, at Redrock, we have people who specialise in offering bad credit mortgages with reasonable rates. Ask us today if there's a loan out there for you.