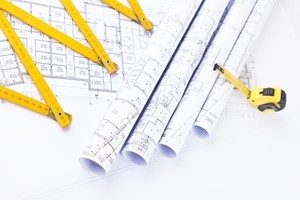 When people come to Redrock to secure financing, it isn't necessarily just to buy an existing home. We offer a wide range of mortgage products for people of many different financial backgrounds, for a variety of purposes. One of these is low documentation loan for construction, when people want to build a home but don't have the right paperwork to get this approved from other lenders.
Construction loans offer many benefits that you don't get from other types of borrowing. Let's take a look at these.
Pay as you go
A construction loan differs from a regular purchase loan in that it is not paid out in one transaction, as can happen when you buy an existing home and need to pay the vendor in full. Rather, you are given the funds from your lender as the the bills from the construction workers come in. Contracts will be drawn up with a builder, and the lender can line up funding along this guideline.
Less interest
One benefit of this staggered payment system is that you will only pay interest on the amount of money that has been loaned out. Depending on how long the construction of a home takes, this could mean a healthy period of low interest payments until you settle into the new home.
Once the construction is complete, you will generally find the loan turns into a regular low documentation loan or traditional loan, depending on your situation.
Variable rate
According to the Australian Securities and Investments Commission, construction loans are usually organised with a variable interest rate. Depending on the financial climate, this could be beneficial to you. If you're on a variable rate loan and interest rates plunge, you could be paying less than if you had a fixed rate loan – but beware, this can swing the other way and cost you more.
To find out more about low documentation loans, or our other bad credit mortgage products, you can contact Redrock.