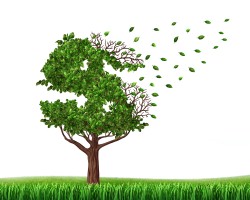 Many people could benefit from refinancing their mortgage, but some may find it a daunting prospect when faced with different lenders, products and rates at every turn.
To help you understand why mortgage refinancing may be to your advantage, here are three top reasons for making a switch.
Cheaper rates
The Reserve Bank of Australia has been in the headlines a lot recently, having brought down the base interest rate to record lows.
This has had a knock-on effect for the property market and mortgages, meaning many people are now eager to invest in their next home.
However, if you're tied down to another lender you may not be making the most of these historic low interest rates. By refinancing, you may be able to clinch a cheaper deal.
Consolidate debts
If you have a mortgage, credit cards, personal loans or other forms of debt, it can quickly become difficult to keep track of how much you're paying and where!
Not only this, but certain debts have higher rates than others, which could mean you rack up unnecessary interest if you fail to pay off the most expensive charges first.
Refinancing enables you to consolidate all of your existing debts into one loan at a lower rate so you can make one payment each month with minimal fuss.
Release equity
Opting to refinance your mortgage means you can gain access to any equity you have tied up in your property.
This can be used to invest in other ventures, pay off debts elsewhere or to keep you tied over when you are experiencing financial difficulties, whether you recently lost your job or became self-employed.
Should your employment circumstances change, you may also be able to secure a low doc loan if other lending options are closed off.