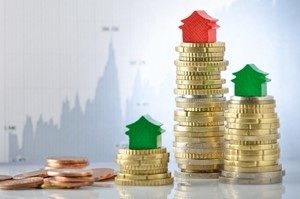 To the untrained eye, now may not seem the best time to buy a property. After all, the latest CoreLogic Home Values Index revealed prices have risen in almost all of Australia's capital cities over the last year, with Sydney enjoying double-digit growth of 10.6 per cent.
These factors may have put you off applying for a low doc home loan, but let's have a closer look at some of the reasons why now may be a better time than you think to take the next step up the property ladder.
1. Interest rates are at record lows
The Reserve Bank of Australia (RBA) cash rate establishes how much it costs banks and other financial institutions to borrow money from the RBA. The lower the rate, the better the access that lenders have to cheaper finance, which in turn often results in them offering reduced interest rates on loans and mortgages.
Currently, the interest rate stands at a record low of 1.5 per cent, with the RBA deciding to maintain the key benchmark at this level for another month in November. Should you secure a low doc loan, the rate is likely to mean your monthly payments will be more affordable.
2. Affordability is at seven-year highs
Yes, you read that right. Despite house prices seeming to rise month on month, the Real Estate Institute of Australia (REIA) has revealed that homebuyers experienced the highest levels of affordability in seven years in the June quarter of 2016.
The REIA measures affordability as the median family income required to meet mortgage repayments, and this figure was 29.4 per cent over the three-month period. This was the lowest level since June 2009, with a rise in income and reduced interest rates said to be key factors.
3. Lending levels are steady
The Housing Industry Association revealed that lending for the purchase of new homes remained at a "relatively high level" in September, with owner-occupier finance climbing 0.5 per cent month on month. Overall, 34,428 loans were approved for owner-occupiers.
"The total is slightly below the peak levels reached in late 2015 and early 2016, although remain very strong and consistent with the high level of new homebuilding occurring," stated HIA Economist, Geordan Murray.
Have these factors tempted you into considering buying a property using a low doc or self employed loan? Don't hesitate to get in touch with the team at Redrock and we'll talk you through your available options.