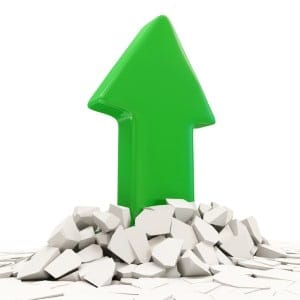 Improving your credit score by even a small amount can help your chances of being approved for a bad credit mortgage. Whether you've made financial mistakes in the past or you've been the victim of circumstances outside of your control, a bad credit score can limit your borrowing choices.
A bad credit mortgage may be an option, but even then your chances of being approved for this type of home loan will be much improved if you manage to boost your credit score.
Here are four ways to make sure your credit score is looking as healthy as possible:
Request your credit file
The first step to improving your score is knowing what it is. Apply for a free copy of your credit file from a credit reporting agency to see where you've been going wrong.
There may even be mistakes or errors that you can have removed or marked as paid. Make sure to request your credit file every 12 months to keep on top of any changes.
Pay your bills on time
It may seem obvious, but the best way to lift your credit score is by paying all of your bills accurately and promptly.
This may not be a problem under normal circumstances, but people can be thrown off course by an illness, the loss of a job or when moving house.
Use credit
Perhaps this seems counterintuitive, but using credit enables you to build a better credit profile.
A lack of a credit history means you are more likely to be considered high risk, so start by taking out small amounts of money and being reliable with payments.
Show stability
Whenever you are applying for credit, especially home loans and other large-scale borrowing, it is important to show you have stability.
This may include a steady income stream (although low doc home loans are available for the self-employed), proof of address over a period of time or savings.