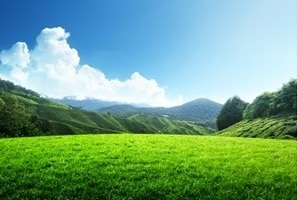 Land across Australia is becoming less and less affordable, according to a Housing Industry Association (HIA) media release from October 20. People wanting to build their own homes to escape the skyrocketing costs of buying an existing home might find that they are in the same position when trying to buy land – it's just getting too expensive. When you're buying a property with a bad credit home loan, affordability is paramount.
Even in the Australian Capital Territory, housing affordability is declining. The HIA states in an article from October 11 that it is one of two states that experienced this downward trend in the September 2016 quarter. It is still possible to find a home that you love and buy it, but it could end up costing a lot more than you originally expected.
How have prices changed?
CoreLogic RP Data suggests that a decade ago, the national median house value was $330,000. In October 2016, that's up to $499,000. Looking at the CoreLogic monthly indices to the end of September 2016, the Melbourne median dwelling value increased by 8.97 per cent over 12 months to sit at $843,230. This trend doesn't look set to stop any time soon.
For people with bad credit mortgages who are trying to repair their credit files, affordability is important. If mortgage repayments become too expensive because the home you've purchased was not affordable, you could end up causing more damage to your credit report. However, at the current rate, housing affordability could decline even further, making it harder for people to get into their own homes. Before this happens, you should act.
Redrock has a range of bad credit home loans to help you overcome the difficulties of repairing a credit file. Every person should be able to own their dream property.
Are land prices going to keep rising?
While existing homes are often seen as too expensive, and people turn to building new instead, this option might end up being just as unaffordable in the long run.
Once you buy the land, you still have to pay for the home to be built. The land is where many people think they can save money, though.
"Residential land prices in Australia climbed to yet another all-time high during the June 2016 quarter, on the back of strong demand and lower interest rates," stated HIA Senior Economist Shane Garrett on October 20. While demand remains elevated, land prices could keep rising.
Make a move before you're priced out of the market, and talk to a representative from Redrock today.