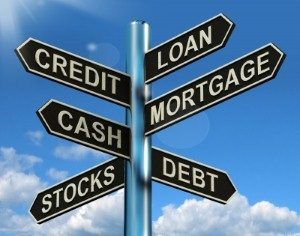 Securing a home loan from a traditional lender can be a challenge if you've ever encountered financial difficulties in the past. However, bad credit mortgages can give you the chance to buy your dream home in spite of the money problems you may have faced.
So whether you've suffered a long period of ill health that has damaged your credit history or experienced a business failure, bad credit home loans will help you to overcome your past financial discrepancies.
Who are bad credit mortgages for?
There are a wide variety of circumstances that bad credit mortgages can cover, including people with:
• Paid or unpaid defaults or judgements
• A bankruptcy history
• Low equity contributions
• Consolidated tax debts and overdue accounts
Bad credit mortgages are even open to those hoping to refinance their property in the short term to avoid repossession of their home.
How do I apply for a bad credit mortgage?
Once you've decided a bad credit mortgage is the right option for you and you believe you're eligible to apply, contact your lender for more information.
Your credit profile will be reviewed, analysed and discussed with you. Rather than be rejected out of hand this will give you the chance to explain the reasons behind any discrepancies.
A bad credit mortgage specialist will give you expert advice on how best to settle any outstanding debts or judgements, which will put you in a better position for when you finally apply.
You should then receive a proposal based on a thorough analysis of your credit profile, which will outline the feeds, charges and the required funds needed to keep on top of payments.
From here, you should have all the information and details you need to build a well-presented bad credit home loan application, hopefully speeding up the approval process.
If you you're in the market for a bad credit mortgage, contact the specialists at Redrock.