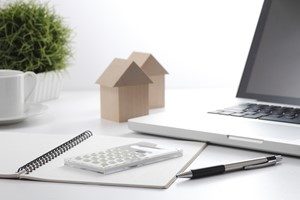 There are a wide range of different criteria that need to be fulfilled before you can successfully apply for a low doc home loan.This is because of the considerably lower amount of official documentation needed, which means lenders need to be extra thorough when checking things like your employment and credit history.
Here are some of the assessment criteria that you'll need to satisfy if you're interested in applying for a low doc home loan.
Self-employment history
One thing to remember is that low doc home loans are often sought by self-employed individuals who are lacking the traditional documents and forms needed for a regular mortgage application. So if you're applying for one of these loans, there are a number of things you need to bring along in lieu of the normal paperwork.
Lenders need to have evidence that you're self-employment is profitable in order to ensure they will be able to expect repayments. To back these claims up, you'll need to provide a valid Australian Business Number (at least 12 months old) and GST registration for them to double check and investigate.
Being able to prove your business is viable is also a great idea. Supplying a letter from the bank or your accountant could be another boost for your application, helping you to secure the funding you need for property in the future.
Credit history
Furthermore, much like with a traditional loan, you need to prove you have a decent credit history. The cleaner your credit history, the more likely you are to successfully apply for the home loan.
If your credit history isn't spotless, there are always bad credit home loans available to help you secure property in the future.
Get in contact with the team at Redrock to discuss your financial situation and find the best mortgage option for you.