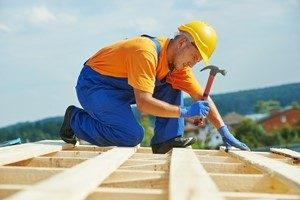 Everyone has their idea of a dream home. As a life goal, it can be fulfilling to finally save enough to make your dreams a reality and undertake the construction of property. However, these projects are often more expensive than purchasing an established home – especially once you factor in buying land and materials, paying for labor and spending the time waiting.
But these projects can be achieved with home loans, just the same as any other type of real estate purchase. Self-employed individuals may be wondering how they could possibly undertake these schemes without crippling themselves financially. It could be worth investigating low doc home loans in order to help make your dreams a reality.
Speaking with the experts at Redrock could provide the perfect solution. Their highly competitive low doc construction loan works on a progressive draw down principle, which is often drawn up in conjunction with the evaluating the cost of the project as a whole. Following the completion of the home, the loan will transfer into a normal low doc mortgage – allowing you and your family to start living in the property as soon as possible.
The application for a low doc construction loan is the same as for a normal low doc home loan. This means providing an Australian Business Number that has been active for a minimum of six months (preferably 12 months or more) as well as providing either an accountant's letter or a bank statement from your business to prove your employment and continued activity of the venture.
Finally, the maximum loan to value ratio available for a low doc construction home loan from Redrock is 80 per cent, which means you have to save up at least 20 per cent deposit before being able to proceed.