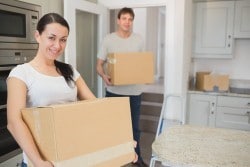 If you're a first time buyer looking into purchasing property in Australia over the coming months, now could be the perfect time to get in touch with the team at Redrock to discuss the low doc home loan options available to you. Regardless of the type of mortgage you're seeking, it could be worth investigating the First Home Owner Grant's (FHOG) in your state.
What is a First Home Owner Grant?
Originally created back in 2000, the government developed a grant that could help first time buyers get their foot into the property market. The initial nationwide amount was $7,000. Since then, each state has customised the amount.
Therefore, it depends where you live as to how much you can potentially get towards your home, with values ranging from $3,000 all the way up to $25,000, depending on the type of property you're interested in buying.
What are some of the restrictions on the First Home Owner Grant?
Naturally, there are a number of restrictions on this amount of money. Across the board, you need to be over 18 and an Australian resident. Furthermore, you must not have owned property in the country before, in order to cut down on fraudulent applications.
Another restriction enforced in most states is that the maximum grant is only provided for people either looking into purchasing a new home – one that hasn't been occupied before – or want to construct their own property.
This was introduced to help boost the housing supply across the nation. While some states offer reduced grants for established homes, new properties are quickly becoming the norm. Get in touch with a local real estate agent to discuss your FHOG options and get started towards buying your own home in Australia today.