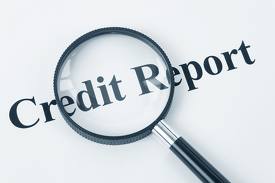 Australian credit growth is on the rise. Data from the Reserve Bank of Australia shows that credit growth has risen at about the same pace as the last few years.
However, not everyone is confident in how this will affect Australian consumers.
"The need for knowledge is going to be greater next year, as more people are going to get caught out with a bad credit score, and be scratching their heads to understand why," Mr Doessel said.
This assertion is supported by a report from data intelligence firm Veda.
According to Veda, 2.3 million Australians are at risk of financial problems in the next year. After analysing credit card scores, Veda determined that 27 per cent are at a high risk of default.
"Many people don't know what's on their credit report or that utility and telco applications or defaults may be recorded on their credit file," said Veda Marketing Manager Belinda Diprose.
"Certain types of information, like a credit default, can stay on a person's credit report for up to five years."
Unfortunately, even Australians who have made credit mistakes in the past but are working to improve their scores may find it difficult to obtain finance for things like a home purchase.
Luckily, products like bad credit mortgages exist to assist borrowers in need who may not fit the credit profiles of traditional lenders.
Australians with less than perfect credit should contact the specialists at Redrock. These experts can go over your credit report with you and discuss your options, including ways to make obtaining a home loan easier.