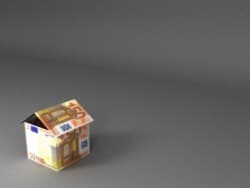 New creditreporting rules set to go into effect in Australia in 2014 have some peopleconcerned.
Veda, thelargest credit reference agency in Australia, says the new rules are intendedto transform the country's credit reporting industry for the better.
"Australia'scurrent credit reporting regime is over 20 years old," theorganisation stated on its official website.
"Itpermits the collection of only negative data, one of few western nations to notuse positive data. Veda has led a determined campaign to modernise Australia'scredit reporting laws and allow for comprehensive credit reports."
This includesadding five new data fields – date account opened, current limit of account,nature of credit account, date account closed and account payment history.
However,according to a December 26 report from ABC, businesses and consumer rightsgroups alike are troubled by the implications this could have for privacy.
AustralianChamber of Commerce Chief Executive Peter Anderson is quoted as saying thatit's a question of whether certain information will be mandatory.
At the sametime, Mr Anderson told ABC the new rules have the potential to help bothlenders and borrowers to be better informed about an individual's credithistory.
Currentoptions do exist for Australians with less than perfect credit seeking homefinance. Badcredit home loans are specifically designed for these borrowers, allowingthem to make the dream of homeownership a reality even in the face of rejectionfor traditional mortgages.
Best of all, bad creditmortgages can come with interest rates well below other types ofnon-conforming loans, as specialists can help bad credit borrowers find asolution that suits their needs.
If you're inthe market for a bad credit home loan, contact the specialists at RedrockMortgages.