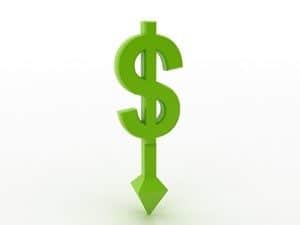 You may be borrowing money, but that doesn't mean taking out a home loan won't cost you.
Mortgages come with various expenses associated with them, such as application fees. And depending on how much money you're borrowing and how large your deposit is, you may be required to pay for things like lenders mortgage insurance (LMI).
However, when it comes to low documentation loans, you can rest easy knowing this type of specialised mortgage won't cost you any extra.
The interest rates attached to low doc loans can be exactly the same as more traditional mortgage products if your loan to value ratio (LVR) is at the right level.
For instance, if your LVR is in the 60 to 70 per cent range, you can enjoy the same interest rates as with a full documentation loan.
Meanwhile, if you have an LVR of more than 70 per cent, you may need to pay slightly higher interest rates or account for some additional fees.
Butthese costs come attached to all loan products – they aren't additional expenses attached specifically to low doc loans.
As with any type of mortgage, saving up for a sizeable deposit can streamline the process and reduce your overall costs.
Most lenders require a deposit of at least 20 per cent in order to take out a loan without the added cost of LMI. Additionally, the larger your deposit, the better your chances of obtaining a favourable interest rate.
However, keep in mind that you don't have to have a 20 per cent deposit in order to get a low doc loan. Low doc mortgage products are available that feature maximum LVRs of up to 85 per cent.
If you want to know more about low doc loans and your borrowing options, contact the specialists at Redrock.