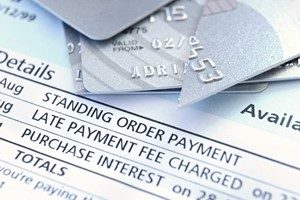 The process for applying for a home loan can be a struggle if your credit history is less than perfect.
Fortunately, bad credit home loans can be a great solution. To improve your chances of owning a home, take the time and energy to get your credit history back to top condition. Here are a few things you can do to get your finances back up and running.
Schedule
You wouldn't walk into a gym without a plan to do some cardio, hit the weight machines or attend a class – similarly, you need to plan out bill or loan payments. Skipping out on either of these will immediately leave a negative mark on your score.
Similarly, the longer you leave them unpaid, the worse your chances are of obtaining a home loan. Paying overdue bills won't remove the negative mark from your account completely, but building a strong history of on-time repayments is a good way to prove to your lender that you are actively working towards improving your credit score.
Stop revolving
The level of debt on credit cards and loans is a major aspect of your credit history. Your debt-to-credit ratio should always be kept to a minimum. Instead of shifting debt to another card or opening a new account, pay off your debt. Cancelling a card won't help the matter either. Lowering your credit card utilisation will have a strong, positive impact on your credit score.
Be prepared
Like fitness, raising your credit score takes patience and discipline. Improving a credit score is less about immediate fixes and more about maintaining good habits. Understanding the ins and outs of your credit history is the first step towards successfully securing a home loan. However, if you are concerned about repaying debts, seek advice from your creditors. Some offer repair services or, alternatively, can put you in touch with a reputable credit repair agency.