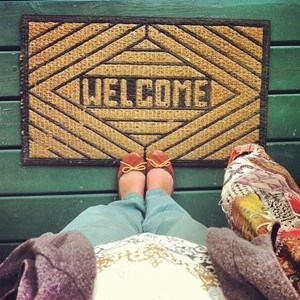 Australia ranks as the 13th most expensive place in the world to live on the Numbeo Cost Of Living Index. That's why paying the bills can be such a challenge some times, and it's probably why being late defaulting on credit is relatively commonplace.
Unfortunately, late payments can leave blemishes on your credit report – the record of your debts lenders assess when considering a loan application. There's an urban myth that once your credit report is tarnished getting a mortgage to buy a home is near impossible. We're here to tell you that's no true, and that regardless of your past the team at Redrock can still help you into your dream home with a bad credit rating loan.
Securing a bad credit home loan with a specialist mortgage broker
The first call you need to make when looking for a mortgage with a bad credit rating is to a specialist mortgage broker. Redrock have been helping Australians with bad credit ratings get into homes for well over a decade now, and we're uniquely placed to help you.
Thanks to our niche funding relationships and expertise, we can source loans that most traditional lenders can't, making life easier for you. What's more, we approach each application individually, finding a way to say yes rather than an excuse to say no.
Getting your finances into order before applying for a bad credit rating mortgage
Before you apply for a bad credit rating mortgage, have a look at your credit report – you can do so for free at a number of online agencies. If you spot any mistakes contact the relevant provider and ask for them to be discharged.
If any debt is late or unpaid, work to pay off as much as you can as this will improve your application. Finally, you should make sure you're in solid employment before applying, as lenders will offer you a cheaper loan than if they're confident you have the ability to pay it off.
Saving the largest deposit possible
The bigger your deposit the more likely you are to be approved for a bad credit rating home loan. You may be able to qualify for a loan with a deposit as small as 5 or 10 per cent, however it's always best to aim for 20 per cent.
If you can save 20 per cent, the lender will deem you a lower risk and be more likely to approve your application, and at a lower interest rate. To start getting into your dream home, despite your bad credit rating, get in touch with a broker here at Redrock.