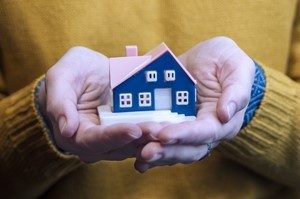 It can be a disheartening experience to be rejected by a lender because of a bad credit score; it's the kind of thing that can make you think buying a home of your own is an impossible task. Thankfully, there are lenders out there like Redrock whose bread and butter it is to help those who can't otherwise secure financing get a shot at the property ladder.
Been told a bad credit score means no home ownership? Don't believe it.
What is a credit score?
A credit score is a financial record kept by credit reporting agencies and is used by lenders to assess the creditworthiness of loan applicants. A number between zero and 1000 or 1200 (depending on the credit reporting agency used), the score is rated on a five-point scale. 'Excellent' (highly unlikely to have a negative credit-score event happen in the next year) is at the top and 'Below average' (More likely to have a negative credit-score event happen in the next year) is the bottom. This tells lenders about the likely risk they face in giving you access to credit.
Your score is calculated using a variety of factors – how many overdue debts you have, the type of lenders you've applied to, the kinds of credit requested, the number of credit applications you've made. In basic terms, the higher the number the more likely a lender is to approve a loan application.
Does a bad credit score mean I can't buy a house?
Traditional lenders are unlikely to lend to you if you have a bad credit score. Most lenders won't bother to ask why your credit score is in the state it's in – they're not interested in trying to understand the context of you and your financial position. Maybe you've been off work due to an injury and missed a payment, or had to lend money to a relative at the last minute. Traditional lenders usually don't accept that a bad credit score doesn't necessarily mean someone isn't creditworthy.
This, however, doesn't mean that owning a home is out of reach. With a bad credit mortgage from Redrock, those who have had a run of bad luck are given a fair hearing.
Here at Redrock, we specialise in finding solutions for those that don't fit the traditional finance requirements. For more information on how we can assist you in your financial goals, get in touch with a member of the team today.