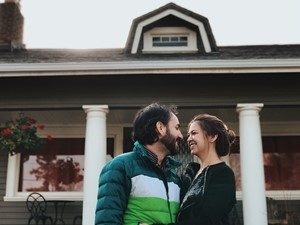 Firsts are always special – your first friend, your first job, your first kiss. A first home is no different, but for some, it can seem impossibly out of reach because they have bad credit. While regular lenders might hastily turn them away, the specialist team at Redrock won't – our bread and butter is helping people who can't secure funds through the usual channels fulfil their homeownership dreams.
What is a bad credit mortgage?
A bad credit mortgage functions the same way as a regular mortgage. The difference comes in who the mortgage is designed for – because traditional lenders employ fairly strict assessment criteria, people with paid or unpaid defaults, a history of bankruptcy or overdue tax accounts are unable to access these services.
How can it help a first home buyer?
Regular lenders rely heavily on credit scores to judge whether an applicant is worthy of a loan. While these scores are important, sometimes they don't tell the whole story. People can get a bad credit score in many ways, but not all of them are markers of someone unworthy of a loan. The problem with regular lenders is they don't take the why and the how into account – when you apply for a bad credit mortgage with Redrock, we do. We'll listen to your story and work together to find a deal that's right for your situation.
If your bad credit situation is temporary, a bad credit home loan can be a good stopgap solution before later re-financing, instead of waiting for your score to recover and applying with a regular lender. This way, you'll have time to accrue some potential equity gains you would otherwise miss out on.
Am I eligible?
There are a few things you'll need to do before applying for a bad credit mortgage. First, you'll need to have at least 10 per cent of the value of the property to put down as a deposit, as well as stamp duty and any fees and charges. Due to the riskier nature of bad credit mortgages, the lower your deposit the higher your interest rate, so you'll want to save as much as you can for it.
You'll also need to obtain your credit report. This will help you and your Redrock adviser discuss your application and create a mortgage solution that's tailored to your circumstances.
Ready to make that exciting leap onto the homeownership ladder? Get in touch with the team at Redrock today.