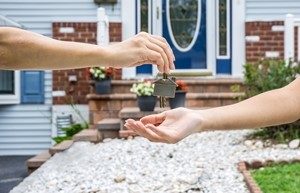 The right house doesn't come up every day, meaning you should take your chance when you have it. However, if you are mired in financial difficulties, purchasing the home of your dreams may seem an unattainable reality. If you have a bad credit score, you may have already dismissed the option of a personal loan. But a bad credit home loan from a mortgage specialist like Redrock could set you on the road to financial freedom.
The details of a bad credit home loan
A bad credit home loan allows a borrower to use collateral assets, such as a car, business shares or another property as security against the loan value, regardless of credit score.
These home loans offer individuals the chance for financial freedom – the opportunity to buy a first home or secure an investment property regardless of borrowing history. The positives include:
Bad credit home loans don't hamstring individuals like SME owners who may have had significant one-off costs in the recent past but have high income currently.
These arrangements give borrowers the security to make financial plans for the future. Your choices become very limited if you have a bad credit score and no immediate way to change it!
Loan terms can be more flexible, as you are dealing with a mortgage specialist who will discuss your unique financial situation personally.
Why deal with a mortgage specialist?
At Redrock, we have a teams of experts proficient in dealing with people first and finances second. It's our point of difference to sit down and work out all the details with you.
Discussing your credit history, we can help you figure out what kind of home loan you need. This will also prevent you from getting declined by more rigid financial institutions and adding negative enquiry notes to your permanent credit file.
We can also access rarely available funding sources that are ideal for borrowers looking to secure a mortgage. Redrock has helped individuals nationwide find the funding they need, contributing to our wealth of industry experience and reputation for success.
We believe a bad credit score is not a reflection of your borrowing power and should not hinder your chances of securing the loan you need to turn your dream home into a reality.
Contact the Redrock today to look over your options, and we can find a home loan that suits your financial situation.