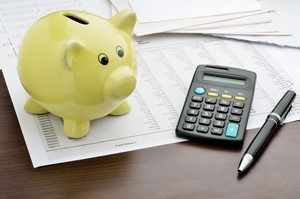 Home loans are the leading way Australians purchase homes when they don't have a spare few hundred thousand dollars laying around. So how do lenders evaluate whether you're a good candidate for a loan?
Every time you spend money on a line of credit, you are building up your credit history. This may include credit cards or past home loans. When combined with your past habits of making on-time payments, this forms your credit history. Lenders like Redrock take a holistic look at your credit history along with your current income and financial obligations to determine if it's a financially safe option to lend money to you and how much they should charge for the service.
What affects your credit history?
Your credit history is meant to be a high-level look at your financial history. It's boiled down into a report that lenders can use to establish your candidacy for a loan.
You can expect the following elements to be included in your credit report:
Personal details: This includes your name, date of birth, and driver's licence number, along with your current and past addresses and employment history. If you're applying for a joint loan with a spouse, their information will also be included on the report.
Financial history: Any purchase you've made on credit will be included on your credit report. This includes any credit cards you currently hold, and any utility bills or loan payments that are currently 60 days or more overdue. Each credit product – as well as the identity of the credit provider – that you have been responsible for over the last 24 months will show up on your report. This includes information like the type of product, credit limit, and opening and closing date, if applicable.
Repayment history: In addition to the types of debts you have, your credit report will track your history of making payments toward your debts. If you've made any late payments – or missed them altogether – a record of this will show up on your report. The information will include the dates of any payments you missed, though not the amounts. Should you miss payments by more than 14 days, the incident will remain on your report for two years.
Application information: In addition to credit cards that you currently hold, your credit report will include loans you have applied for, whether you ultimately were granted the money or not. This also includes loans you have been the guarantor on.
Potential lenders will use this information to determine your creditworthiness, which will inform whether or not they will lend you money and how much you might qualify for.
How do you figure out your credit history?
The most important thing to understand about your credit report is that it is your personal information and you have both the right and responsibility to know what's contained in it. This document contains much of the information that lenders use to determine whether to go into business with you, so ensuring that everything is correct and up to date is extremely important.
Because of this, Australians may receive a free copy of their credit report once a year. There are three credit reporting agencies: Equifax.com.au, CheckYourCredit.com.au, and Experian Credit Report.
To request copies of your credit report from any of these agencies, you'll need to provide information like your name, birth date, address and phone number, a copy of your identification, and more. Be sure to give yourself 10 days to receive your credit report, though it can be expedited for a fee if needed.
What do you do with your credit report?
Once you get your credit report, you'll be able to make sure it's accurate and get an idea of where your credit stands.
First and foremost, check your basic information for accuracy. Is your name spelled correctly? Is your address both correct and current? Is your birthday accurate? If you spot any issues, you can reach out to the credit reporting agency. The agency can generally fix small spelling errors or information that is out of date.
When you've verified that your basic contact information is correct, move to the body of the report. Most importantly, check that all of the loans in your credit report belong to you. If you see unfamiliar loans or the amount that you owe is significantly higher than you believe it should be, there is a chance you may have had your identity stolen, which needs to be addressed immediately.
There is also a possibility of finding errors in the report. For example, it may show that you are currently in credit default or there is debt that your creditor didn't alert you to. You may also see information that is out of date. For example, you may have renegotiated the terms of a payment arrangement and it did not show up in your report.
For these larger issues, you should contact the creditor in question directly. It may simply be out of date or an error on its part. If this is the case, you should be able to get your report updated. However, you may need the help of the Australian Financial Complaints Authority. The AFCA can investigate the details of the credit listing and, if necessary, order the creditor to ask the agency to remove the listing. While the AFCA will not charge you, you should be aware that there are some time limits for making complaints.
What happens if your credit history is less than perfect?
Of course, no one is perfect. We all make financial missteps, whether those are due to job loss or other mitigating circumstances. And though credit that is not ideal will somewhat limit your options when it comes to obtaining a home loan, you are by no means without options. Lenders like Redrock provide popular lending products for nontraditional borrows.
Instances in your history that might negatively affect your credit include:
Defaults.
Judgments.
Part IX.
Part X.
Discharged bankruptcy.
External company administration.
Redrock offers a whole host of bad credit lending products that mean even those with a spotty financial path may still have the opportunity to own a home. Whether you have a few minor issues or a history of bankruptcy, one of our specialist lending managers can provide options for you.
Even when other lenders have already rejected your application, Redrock can provide you with flexible access to cost-effective finance that is not available with traditional lending institutions.
Contact Redrock to find a financial product that works for you.