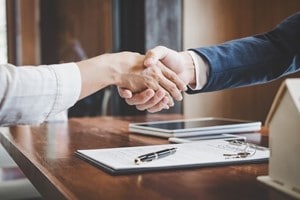 There's no legal minimum SMSF balance required to buy an investment property, but best practices recommend around $200,000. While the amount of money needed isn't set in stone, having a large enough deposit in place covers the initial fees and operating costs that accompany running the SMSF and property.
The general rule of thumb suggests accumulating around $200,000-$250,000 because it's around this mark where an SMSF becomes a competitive option to larger retail and industry funds.
This capital is necessary for covering fixed expenses and costs associated with operating the SMSF and the property. Trustees have a fiduciary duty to compile financial accounts, file annual tax returns, and have regular audits on the fund performed. This is in addition to the costs of setting up the trust, an annual ASIC corporate fee, the statutory ATO supervisory levy, insurance costs, and more.
Buying an investment property also involves the operations, maintenance, and upkeep of the property and any associated taxes.
Further, you're not allowed to use all of your super balance to purchase an investment property and must maintain a liquidity buffer.
For some, that $200,000 might seem a bit insurmountable at first glance, but that's where an SMSF loan comes into play.
How an SMSF loan can help
Once properly established, a self-managed super fund can take advantage of specially designed SMSF loans for investing in commercial or residential property. The fund can only purchase a "single acquirable asset" such as a one-family home, an apartment building, or a number of separately titled land unified under a single corporate entity. Each additional property purchase would require its own individual limited recourse borrowing arrangement.
With an SMSF loan, the property is held in a trust for the SMSF until the fund repays the loan. The property's rental income is one way to demonstrate SMSF loan serviceability. As a limited recourse borrowing arrangement, other super fund assets are not risk as the recovery of the loan is limited to the security property. However, you can also use other assets held in the fund to demonstrate serviceability of the loan.
With the right SMSF loan structure, your property investment can then generate capital growth and a significant return through rent and rising real estate prices.
Contact a lending specialist at Redrock Group today to learn more about how much super you need for an investment property.