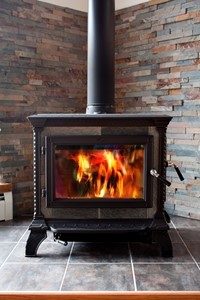 Are you thinking about making a property investment with a low doc loan? Home ownership is a big step, and when you begin to view potential houses there are few things to look out for. Keeping an eye out for these telltale signs of future problems is good way to ensure you make the most of your low doc loan by buying a good property that's going to last a long time.
Avoid the winter blues: Insulation in your low doc home
Many older homes have substandard or a complete lack of insulation. If you're looking at a house that has poor insulation, you should be concerned. It won't just cost you to fix or install insulation, but you'll also be incurring massive power bills by trying to stay warm in the colder months.
You might be able to discern the house's insulation situation easily if there are visible leaks, but often there are more subtle signs. A sagging ceiling or other swollen materials indicate a previous build up of water. Visible mould or fungi, as well as musty smells often infer that a water build up was left for a while before being drained. Stains on the ceiling or carpet can also indicate a massive leak has taken place.
Watts going on?: Electricity and wiring in your potential low doc loan purchase
The needs of the many outweigh the needs of the fuse. Good wiring is vital to your new home as it provides a safe environment for your family, or your tenants, to live. Bad wiring can cause high bills, broken appliances, injury, and in the worst cases, fire.
Wiring can be a difficult thing to investigate without living in the house, but there are few telltale signs to look out for. Round light switches have been out of date for a while, and can suggest old wiring that may need updating. If the fuse box has a wooden back, this could also suggest it's outdated. Further, if anything inside the fuse box appears to be melted, this home is going to cost you.
Flushed away: Plumbing in your low doc loan investment property
As with wiring, plumbing can be a difficult thing to check on a house you are viewing since much of it is below the house and, in fact, below the ground. One tip is to check the base of the downpipe, located outside the house to drain rainwater from the roof. If the base of this pipe looks like clay, this is sign a that much of the plumbing may need to be replaced in future. Try out a few of the taps to check for water pressure and good drainage. Any issues here are symptoms of bigger concerns.
Contact our team today to start the application process for your low doc home loan.