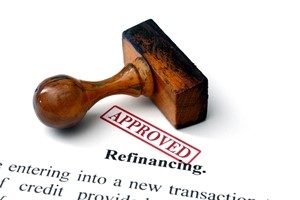 When lady luck decides she doesn't like you, you miss a few payments on your debts, and your credit score takes a hit, you may start thinking your home refinancing plans will need to be put on hold. But with a bad credit home loan from Redrock, it doesn't have to be that way!
Time to improve your credit score
Refinancing with a bad credit home loan gives you a chance to improve your credit score by making all of your payments on time. You'll also have the opportunity to pay down the debts that got you into the bad credit situation in the first place.
You can refinance with a regular loan
When the reason for your bad credit is only a temporary blip, you may find a bad credit home loan is a good stop-gap for your home financing needs. If the value of your house has increased over the time you've had your bad credit home loan, you may find yourself in a position to be able to refinance with a regular loan later. This is because the increased equity in your home can serve as greater security for a regular lender.
Keep the equity that you've built
The inability to refinance your home may have you thinking you need to sell. After all, cashing in the equity in your home will allow you to pay off your debts and get that credit score on the mend. But with a bad credit home loan, this is unnecessary. It makes sense to retain ownership of your home and retain the equity you've built.
You can consolidate other debts
If they're getting out of hand, the bad debts that caused your credit score to tumble can be consolidated into your bad credit loan. This can be a simplified way to manage your debts, with only one payment to manage instead of many.
Avoid Lenders Mortgage Insurance
A good way to make your refinancing costs a touch lower is to borrow less than 80 per cent of the cost of the property. When you do this, you're considered a lower risk to the lender and they'll be more likely to approve the loan.
Have you suffered from a temporary setback that means you're unable to refinance your mortgage with your lender? Give the team at Redrock a call to find out how we're able to help.