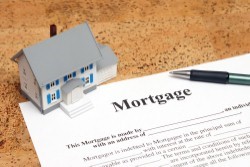 Low interest rates have been a boon to home loan borrowers in recent months, and according to the Real Estate Institute of Australia (REIA), they may continue to be for the foreseeable future.
The Australian Bureau of Statistics (ABS) reported on January 22 that the consumer price index (CPI) rose 0.8 per cent during the December 2013 quarter. This brought the annual inflation rate to 2.7 per cent, within the range outlined by the Reserve Bank of Australia (RBA).
"The annual changes for the trimmed mean and for the weighted median were 2.6 per cent for both and compare to the changes for the 12 months to the September quarter 2013 of 2.3 per cent and 2.4 per cent, respectively," said REIA President Peter Bushby in a January 22 media release.
"With inflation well under control and a subdued economy, it's appropriate that the RBA board maintains interest rates at their present level when it meets in February for the first time this year."
If current inflation rates lead the RBA to leave interest rates unchanged, this means they will stay at their current historically low levels – great new for mortgage borrowers.
However, ultra-low interest rates may not be enough for some borrowers to make their dreams of homeownership a reality.
For instance, self-employed Australians often find it difficult to obtain home finance due to the document requirements put in place for most applications.
Fortunately, low doc home loans are designed to assist just these types of borrowers.
Low doc loans can assist self-employed individuals with the proper income and assets to obtain a mortgage even if they are unable to provide the required financial paperwork that most lenders require at the time of application, including financial statements or tax returns.
If you're in the market for a low doc home loan, contact the specialists at Redrock.