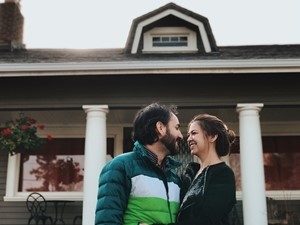 Being rejected by a lender for a home loan is never a good feeling. If it's something that you've been dreaming about for some time, the thought that you might never be in a position to own your own home can be extremely demoralising. But the truth is that owning a home is still a very real possibility, even when you have bad credit.
How is that possible? A bad credit home loan.
What is a bad credit home loan?
A bad credit score usually means the possibility of obtaining finance from a traditional lender is slim. Lenders rely heavily on the credit scoring system to judge whether people are creditworthy – if your score isn't good, they're going to be more hesitant to loan you any money.
What are the benefits of a bad credit home loan?
First, it gives you a chance to get into your own home and build equity. If you wait until your credit score is repaired, you'll be spending more time renting and paying money into someone else's pocket instead of building your own wealth.
Second, you're able to repair any damage to your credit score by making payments on your loan. It can be difficult to repair a bad credit score when no one will extend you any credit – in fact, it can be nearly impossible. Making regular payments on a bad credit loan will help you heal any wounds your credit score has suffered.
What's required to apply for a bad credit home loan?
While there are no special requirements for a bad credit home loan, there are certainly some things you should do when preparing your application.
1. Make sure you understand what's on your credit report
At Redrock, we look at the circumstances around your bad credit in deciding whether to approve loans. If you can show us that you understand what's on your report and why it's there, we're going to be more likely to approve your loan.
2. Pay down any debt
Knowing your report also gives you a chance to pay down any debts you can or have any mistakes removed from your record. While they mightn't make an immediate change to your score, doing these things shows a lender you're creditworthy.
Interested in one of our bad credit home loans? Get in touch today to learn more about what Redrock can do for you.