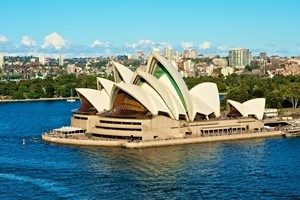 In today's world, we don't think your past credit history should be holding you back from buying real estate. That's why Redrock offers a brilliant solution – our bad credit mortgages can help you to get into the property of your dreams.
If you've often thought "how do I get a mortgage with a bad credit rating", our services will make the whole process a breeze. It's the perfect time as well, as the Australian property market is ripe for buyers. Will you take advantage and get your credit rating back on track?
Where should you be looking to buy?
For years and years, Sydney has been at the top of the property buying pyramid. That's still the case when it comes to the median house price, which CoreLogic RP Data reports is $1,010,360 – leading Melbourne by almost $200,000.
However, there are a few indicators that you could still nab a bargain in our biggest city, and other regions around the country are becoming more inviting.
The CoreLogic RP Data Pain and Gain Report released last December states that 98 per cent of properties sold in 2015 in the New South Wales capital made capital gains – excellent news for investors.
That might not be so encouraging for buyers trying to break into the market, but our bad credit home loans solutions can help people all the way up the property spectrum. Melbourne had slightly less properties showing capital gains (97.5 per cent) but it shows more Melbourne houses could be bargains for buyers.
Can I buy an apartment with a bad credit mortgage?
Absolutely. While houses are often the focus for first home buyers and growing families, some situations call for an apartment instead. And why wouldn't you get into one? Especially in Sydney.
A report from Jones Lang LaSalle points out that the median apartment price here is $680,000 – a significant saving compared to buying a house. There were also 36,130 apartments sold in 2015, so many people are seeing how versatile they can be. There are 12,900 new apartments being constructed between now and 2020, so there will be a big catalogue for buyers to look at.
No matter what your needs – be it an apartment or a house, at any end of the price scale – Redrock have a solution for your bad credit rating difficulties. Our brokers and lenders are experienced when it comes to finding the best outcome for anyone who struggles to get approval through any of the more commercial channels. If that sounds like you, get in touch today and take advantage of the current market conditions.