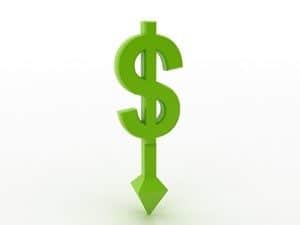 With the multitude of mortgage related terms floating around the industry, you'd be forgiven for feeling a little overwhelmed. There are so many concepts to grapple with that can affect the way your home loan experience plays out, but one of the most important to understand is the concept of loan to value ratio (LVR).
What is LVR?
Regardless of whether you're applying for low doc home loans or bad credit mortgages, one of the first things a lender will measure you against is your LVR. This is simply the proportion of the loan in relation to the value of the property – or, how much of the payment the lender will have to front for your property goals.
The general consensus for most lenders is that a 20 per cent deposit is required for mortgages, while the lender will front the remaining 80 per cent. Of course, the higher your LVR, the larger the risk you present to the lender as a client.
However, there are no hard and fast rules for this. Each lender will have their own criteria that need to be fulfilled, especially with higher LVRs.
Taking out lenders mortgage insurance (LMI)
One safeguard for lenders who decide to act on LVRs higher than 80 per cent is called LMI. This is a type of insurance for lenders that protects them in the event that you're unable to make your mortgage payments for any reason. LMI is a one-off fee paid to the lender, which is either paid up front or added to the total loan amount, in order to provide your lender with peace of mind and confidence for your application. This is great for situations where a 20 per cent deposit isn't possible to achieve, or in the instance of first home buyers looking to secure their first home without the full 20 per cent deposit.