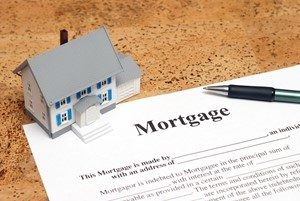 There might come a time when you find your current home loan just isn't working for you anymore. Maybe you have changed jobs or your credit ranking has dropped – for whatever reason the mortgage that suited your needs a year ago does not anymore.
Refinancing your home might seem like a challenging process, but there it can actually work in your favour – particularly when you're trying to set yourself back on the right financial path. Here are some scenarios where taking out a bad credit home loan could work for you.
Consolidate debt
Juggling a raft of debt can be a struggle. If you feel weighed down by credit cards, personal loans or repayments on your mortgage, think about rolling them all under one, streamlined umbrella. This could actually save you money in interest as well. Rather than balancing a number of high interest debts, refinancing allows you to consolidate them into a lower rate loan.
This could work to your advantage, particularly if you have a number of defaults or missed payments on your credit history. You might want to consider bad credit home loans when refinancing, as they can be tailored for those with a less than perfect financial record.
Save on interest
In the age of uncertain interest rates, one of the most common reasons why a mortgage holder would want to refinance their current home loan is to take advantage of lower interest rates. This is especially the case with bad credit borrowers. If you think recent black marks on your credit history will prevent you from obtaining a standard loan, or your financial position is less certain, taking out a bad credit home loan could be the way to go.
Freeing up equity
Refinancing your mortgage can also free up equity on your home. This can be useful when you are planning on doing renovations or improvements – but when your financial situation has changed dramatically as well, whether from a sudden job loss or switching to seasonal work, taking out a bad credit home loan could tie you over until your monetary circumstances are back in balance.