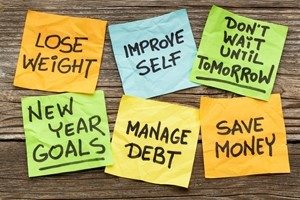 With the new year approaching on the horizon, people will soon begin making their resolutions for 2016. So what is on Australian's minds and what will they want to achieve? A 2014 release by Finder.com.au explored the resolutions people made for this year.
Out of the respondents, 15 per cent of people's New Year's goal revolved around money, the second most popular recorded by the study. Clearly, financial pursuit and security was a big concern in the minds of Australians as they entered into 2015. It's likely to be the same story this year.
If you're a self-employed worker after a low doc loan, it's not surprising if your New Year's resolution also revolves around money. While there are many perks to being a business owner, it's never quite as financially certain as being employed under a big corporation or umbrella of companies. Perhaps taking out an self-employed loan for an investment property could be the thing you need to turn this goal into a reality.
Investing in property will get you rental income. Providing the home is positively geared, which means the rent outweighs the mortgage repayments and any extra expenses, you'll be adding to your bottom line each month. One of the disadvantages of being a self-employed worker is that cash flow can be irregular and uncertain. By investing in a property, you'll be able to receive a steady stream that will supplement your monthly earnings.
Furthermore, an investment property is an asset that you can sell off down the road for capital gain. CoreLogic's monthly indices show that the average value of capital city property rose by a healthy 8.9 per cent in the year to November. This shows that with long-term value growth, investment real estate a great piece of financial security you can fall back on should the times call for it.
Get in touch with Redrock to see how you can take out a self-employed loan. As a business owner, investing in property might just be the resolution you need for 2016.