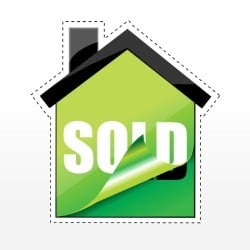 According toa December 11 report from The Age, Australian banks are looking toward gettinga share of the self managed super fund (SMSF) loan market.
Looking atdata from the Australian Taxation Office (ATO), it's easy to see why.
"TheSMSF sector remained the largest sector of the Australian super industry, with99 per cent of the number of funds and 31 per cent of the $1.4 trillion totalsuper assets as at 30 June 2012," stated an excerpt from the ATO'srecently released Self-managed super funds: A statistical overview 2010-11.
"At 30June 2012, there were around 478,000 SMSFs holding $439 billion in assets.There were also approximately 913,550 members in the SMSF sector, almost 8 percent of roughly 11.6 million members in Australian super funds."
For manySMSFs, property investment is the way to go, and financial institutionsthroughout Australia are clamouring to reap the benefits of growing interest inSMSF loans used forhome purchases.
However, whenseeking funding for an SMSF property investment, it's important to work withspecialists who can help every step of the way.
Experts whospecialise in SMSF loans can assist with everything from the applicationprocess to settlement.
Thebenefits of SMSF loans
For thoseunfamiliar with these types of loans, SMSF mortgages come with many advantages.
These includebeing able to acquire property that is worth more than available funds throughthe use of gearing, as well interest expense being claimed as a tax deductionby the SMSF, potentially reducing the tax liability of the fund.
Also, lendersdo not have recourse to an SMSF's other assets in the event of a default,making the process more secure for funds.
If you're in the market for an SMSF home loan,contact the specialists at Redrock.