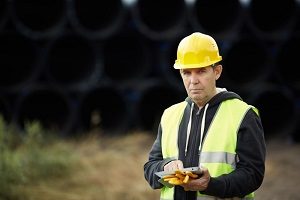 If you're in the market for a low doc loan, then prices are going to be key. After all, with this kind of non-traditional lending you might face higher loan value ratios (LVR) and higher deposits. At Redrock we can help you find such lending with ease, but where do you then use that loan?
There have been huge changes in property prices over the last year, and affordability depends on your mortgage repayments. So let's see who the big movers and shakers were this year, which could point you in the right direction for a more manageable mortgage in 2016.
Sydney's swan song starts?
While Sydney and Melbourne have driven value growth across the country in the last couple of years, it looks like the end might be nigh for this hegemony. CoreLogic RP Data's monthly indices show that, as of December 1st, these two cities recorded a drop in median dwelling values. It's the first time in a long time that this has happened.
Cities like Brisbane and Adelaide recorded modest increases.
Meanwhile, cities like Brisbane and Adelaide recorded modest increases, while still being much more affordable than their bigger east coast counterparts. Could they be two places to look for your low doc loan in the coming year?
But where's the supply going?

One metric that anyone seeking a bad credit home loan or low doc mortgage should keep an eye on is building supply. After all, when residential property gets scarce, it tends to get expensive! The Housing Industry Association's scorecard for construction identifies areas that have made significant improvements in this area, which could be of service. New South Wales and Victoria did very well on the scorecard in 2015, but demand remains so high there that prices continue to rise.
Where is construction faring well in Australia?

Meanwhile, Tasmania actually recorded an improved construction score, while the ACT, Western Australia and Queensland all came in mid-table. These metrics are drawn against long-term averages, and give you an idea of where supply is higher than it is on a general historic basis.
So if you need to secure a low doc loan but are finding affordability difficult, it might be worth looking north to Queensland, for example. Then there's the matter of the home loan itself. While we can't necessarily find you the best property on the market, we can help you afford it with a tailored home loan solution that is matched to your financial situation. Get in touch to find out more!