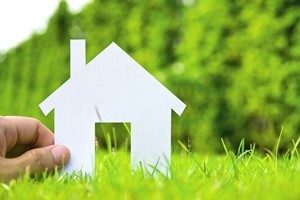 There are a number of signs that could suggest a bad credit home loan is the right mortgage option for you. If you're considering pursuing property in the near future, take your credit past into consideration before approaching a lender. You can help to facilitate the process by understanding the type of home loan products you should be looking into.
For example, if you've had a previous mortgage before but failed to keep up your repayment schedule, this could be a dark mark against your credit score. Generally, if you've had a number of missed payments over the six months preceding your meeting with a lender, they could be less inclined to give you a normal home loan product. Furthermore, things like bankruptcies and unpaid loans will work against you in the long term.
However, the team at Redrock is able to help provide bad credit mortgages for applicants looking to purchase property in the near future. Speaking with these experts can aid your search for finance assistance – an essential factor to consider before approaching the market.
How are bad credit loans assessed?
Each person is examined on their own merits. As such, there is no hard and fast way of judging whether or not you'll be considered a successful applicant for a bad credit mortgage. Even if you are, the borrowing conditions, interest rates and terms are different and calculated on a case-by-case basis. The more severe your credit infractions have been in the past, the more challenging it's likely to be for you to secure funding.
Getting in contact with a financial expert is the only way to be certain about your mortgage status. Speak with one of the specialists at Redrock about the options available to you in order to get underway with your mortgage process and take one step closer to securing your own slice of Australian property.