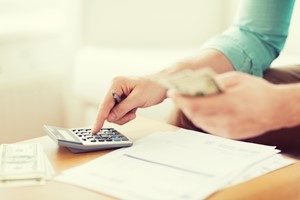 If you're in the market for a low doc loan, one thing you'll definitely listen in on is talk surrounding interest rates. The best way is to pay attention to the cash rate decision made every month by the Reserve Bank of Australia (RBA).
On November 3, the RBA elected that the cash rate would stay fixed at 2 per cent over the month. This is a historic low that has gone unchanged since May earlier this year. A statement made by Glenn Stevens, governor of the Reserve Bank, attributes several factors that have lead to this decision.
Since the last cash rate cut, steady expansion in Australia's economy has driven onward. Simultaneously, employment has risen as businesses make use of affordable loans to invest in their operations.
Cash rate predictions
However, there's still a little way to go. As noted by Mr Stevens, growth in the GDP has been below long-term averages. A low cash rate will encourage consumption and reduce saving, which means this percentage could remain fixed in the immediate future to continue pushing momentum.
So what does this mean for you and how does it affect your ability to take out a low doc loan?
For starters, bad credit home loans and other forms of financing should stay affordable. While some financial institutions have bumped up interest rates on variable home loans and investment property mortgages due to government measures, rates have still remained relatively low compared to previous years.
As a self employed worker, you'll want to save every dollar you can. Grab hold on this opportunity and take out a self employed or low doc loan while rates remain modest.
There have been rumours around the possibility of a further cash rate cut in the near future. However, the Housing Industry Association (HIA) has mentioned that lenders may not pass on the full cut if it were to happen, making now a great time to benefit from these low interest rates either way.