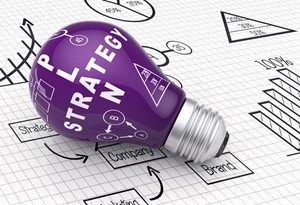 Timing plays a role in everything in life, including your ability to take out a home loan.
Fortunately, being in business for yourself for only 12 months doesn't have to be a deal breaker for obtaining a low doc home loan.
In order to take out low doc loans, you need to have an Australian business number (ABN). Your ABN is used to register for GST and PAYG withholding and interact with various agencies, including the Australian Taxation Office (ATO).
This helps lenders determine how long you've been self-employed, which can influence how risky of a borrower you are. The longer your ABN registration history, the better. A self-employed borrower who has been in a business for a while demonstrates reliability, after all.
In order to get an ABN, a business must either be a company registered under the Corporations Act 2001 or an entity carrying on an enterprise in Australia or making supplies connected with Australia, according to the ATO.
While some low doc loan products may require your ABN to be at least two years old, there are plenty of other options for newer self-employed borrowers.
For instance, the Low Doc Platinum loan requires an ABN minimum of 12 months. This loan can be used to purchase or refinance with a loan-to-value ratio (LVR) of 80 per cent. Documentation requirements include self-certification and an accountant's letter or six months worth of business activity statements or six months of business bank statements.
Another option includes the Low Doc Plus mortgage. This loan only requires an ABN of six months and features an LVR of 85 per cent. However, the documentation required is more comprehensive: self-certification, three months worth of business bank statements and 1 month of personal bank statements.