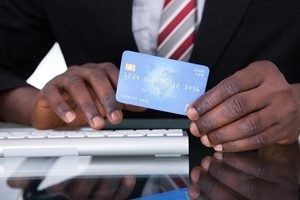 In a world dictated by numbers and the cost of assets, having a bad credit history can really set you back.
Attempting to step onto the property ladder is also a crucial part of life for many people, and for those who have had past financial troubles, it can be daunting to apply for a loan.
If you have ever had an issue with bad credit, then below are two tips that can help get you back on track and into the house of your dreams:
1) Prove that you have changed
Having bad credit means that something has happened that has meant you were unable to pay back a lender what was owed to them. Lack of funds on the client's end leads to this inability to repay, and so showing that you have made lifestyle changes that will ensure that will not happen again is key.
"While paying your bills on time is the best way to ensure you have a clear credit file, it does not guarantee your credit report will be clear," said Graham Doessel, CEO of MyCRA Credit Rating Repair.
"The nature of credit reporting is that there is much opportunity for human error and these errors are usually not uncovered until people go about checking their credit file."
Making sure you are keeping up-to-date with your bills is just one way you can prove that you are not the same person who got the bad credit rating in the first place. Saving a little something each month is also strongly advised.
"Evidence of regular savings will also strengthen your application," said Kim Wight, a personal mortgage advisor to YourMortgage.
2) Apply to a specialist lender for bad credit ratings
A company such as Redrock will help you to take out a home loan even with your line of bad credit. Where a bank or other personal lender would refuse to provide the money, bad credit home loans are one of Redrock specialties.
The team will take your credit rating and see if you qualify for a loan at an interest rate that can often be no different to that of someone with a perfect credit history.
The median national house price has reached $723,163 according to Domain Group, which is an increase of 10.2 per cent over the last year, and in this booming property market around Australia, getting yourself onto the ladder no matter your past could be very beneficial.
It might even help you to build a whole portfolio, if you play your cards just right.