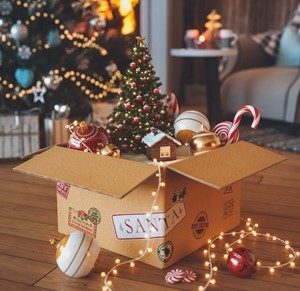 Christmas is a financial nightmare.
That's a statement 8.4 million Australian's agreed with, according to a survey by Roy Morgan. The same survey had a further 1.8 million Australians say they thought Christmas would push them into worrying levels of debt. Both statistics point to the fact that the holiday season is a time of great financial stress for many.
If you're someone that's seeking housing finance but are worried Christmas will push your credit score into a bad place, there's no need to panic. A bad credit home loan from Redrock is just the kind of thing that can help you sail through the challenging financial winds.
The effect of Christmas spending on your credit score
Your credit score is one of the key metrics a lender will use to assess your suitability for a loan. A low score can be caused by many things. The credit reporting body Equifax lists the following as some of the factors that can negatively influence your score:
Number of credit inquiries – making multiple applications for credit cards or loans in a short time;
Default information – overdue debts or credit infringements;
The type and size of credit applied for.
The Christmas season is likely to have Australians increasing their credit card use – collectively, they're already indebted to the tune of $32 billion according to ASIC, which averages out to around $4200 per cardholder.
It's worth finding out your credit score, especially if you've been rejected for a loan before. You can do this by contacting a credit reporting body like Equifax, D&B or Experian.
What can you do about it?
You should always try to manage your funds in a way that avoids a bad credit score in the first place. But, as we all know, life happens, and Christmas is one of those times where it's easier said than done.
If Christmas is threatening to damage your credit score, you still may be able to secure financing for your home with a bad credit home loan. These are loans designed for people that can't get funds through the traditional channels. Unfortunately, regular lenders often don't want to listen to the legitimate explanations customers might have for their poor credit scores.
Here at Redrock, we do things differently; we work with our customers to find them a solution that can get their homeownership dreams on track. If you think Christmas might be a financial struggle for you, get in touch with Redrock today to hear how we can help.