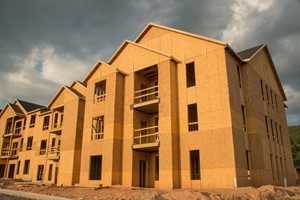 Thinking about moving up the property ladder and getting into a brand-new home? Now is a great time to do just that. With recent median dwelling value rises across Australia, you might be put off buying a home right now. When values rise, it's often due to a lack of supply and an increase in demand.
If homes are in short supply, it can make them more expensive, which can cause some people to turn away from their home-buying dreams. If you buy with a low doc loan, however, you don't need the same initial requirements that some traditional lending institutions ask for. New home approvals are up as of November as well, according to a Housing Industry Association (HIA) media release from January 9. New dwelling approvals rose 7 per cent over October.
Combine a low doc loan from Redrock with more new homes under construction in the near future and you could be in your dream property sooner than you thought possible.
Why are new dwelling approvals up at the moment?
While new dwelling approvals rose in November, they were still down 4.8 per cent on the previous year.
"The year 2016 was a record one for new dwelling commencements and this will ensure that the volume of residential building activity remains elevated over much of 2017," stated HIA Senior Economist Shane Garrett.
"November was a particularly good month on the multi-unit side of the market with approvals increasing by 17.3 per cent during the month following a big fall in October."
Whether you're looking to buy a house or a unit, there could soon be a much bigger range on the market for you to choose from. Of course, it will take some time for these most recent approvals to be built. If you start planning to buy now, by the time new homes come to market, you'll have a solid deposit when you apply for a low doc loan.
Why choose Redrock?
When you take out a loan through Redrock, you have access to a wide range of products that are designed to suit your goals. If you'd prefer to build a new home instead of wait for the right one to become available, you can choose a construction loan. If you're a first-time buyer or want to buy with a higher loan-to-value ratio, choose Low Doc Reward or Low Doc Easy.
Act before the market rises again, as the median dwelling value in Melbourne is $863,260, increasing by 13.68 per cent last year alone. Get in touch with Redrock today to start talking about your options.