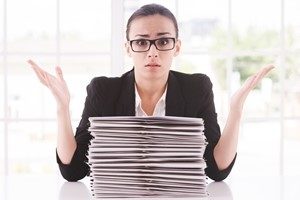 Sometimes, the best-laid plans can go to waste. If you have spent a long time preparing for a loan application, it can be disheartening to learn that it has been rejected by a credit provider. However, even in these cases, Redrock may be able to secure you lending, perhaps through one of our bad credit mortgages.
But before that becomes the case, let's look at three reasons why your initial mortgage could be denied.
Defaults and debts
When you apply for a loan, you will have to undertake a credit report to assess your ability to repay debt. If you have payments that are overdue, or even ones that have reached a point where debt collectors are involved, it can jeopardise regular lending.
Future finances
Even with a good credit report result, some lenders may look at your financial situation and determine that after your initial deposit, fees and mortgage repayments, you may struggle to repay your loan. This is addressed in the 'responsible lending' guidelines outlined by the National Consumer Credit Protection Act (NCCP), whereby consumers can't be offered lending that they cannot repay.
If this affects you, there may be options at Redrock involving smaller deposits that work in your favour.
Lack of savings
If you cannot prove you have the funds to pay back a mortgage, you may also have your application denied. Again, this is where Redrock may could help with a loan involving a smaller deposit.
By contacting Redrock for credit advice you may be able to work through these issues. We offer a wider range of lending criteria and still adhere to the NCCP rules, therefore could find you a suitable home loan product to get you into a brand new home.