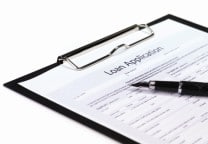 Whether you're familiar with low documentation loans or not, the most important question to ask yourself is: Are low doc loans right for me? Fortunately, this is an easy question to answer. Are you self-employed? Do you have income and assets, but may be unable to provide the necessary financial paperwork at the time of your loan application?
If the answer to these two questions is yes, a low doc loan may be just the thing for you.
Streamlining the mortgage process
Low doc loans  aren't given out to just any borrower, they are tailored especially to the needs of self-employed individuals who may not be able to provide the financial statements and tax return documents traditional loans require.
For eligible borrowers, the process typically works like this: Loans are typically approved on the basis of a declaration, also known as a self-certification of income. This involves a borrower self-declaring the income derived from their business. Borrowers must also provide documentation to back up their declared income, such as an accountant's letter or bank statements.
Offering options
Of course, a streamlined borrowing process isn't the only reason to opt for a low doc loan. This type of financing offers many different options, giving borrowers the flexibility they need to suit their own individual needs.
For instance, lowdoc loans exist for home purchases, refinances, debt consolidation, and many other needs. For self-employed individuals that have an active ABN, a good credit history, a minimum 20 per cent equity contribution and the necessary documentation, low doc loans can be the best way to obtain financing.