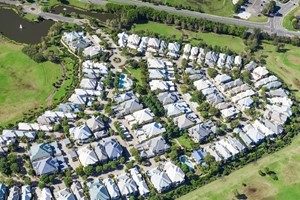 Many people are led to believe that renting property is cheaper than taking on a low doc home loan, but is this really the case? Renting does have some appeal; knowing someone else has to deal with repairs and maintenance and having the flexibility to move whenever you need to can be advantageous.
However, the latest figures from the Australian Bureau of Statistics (ABS) show that buying a property could be more affordable than renting, which might sway your opinion.
The ABS looked at average household costs over recent years. Its latest data refers to the 2013-14 financial year, showing that the average household with a mortgage spends 16 per cent of its income meeting costs. This marks a 2 per cent decline from two years earlier.
Meanwhile, the cost of renting a property comprises around 20 per cent of household income. Renters have also seen their housing costs increase over recent years from $328 per week in 2011-12 to $340 in 2013-14. "The data did show that lower income households are continuing to devote a significant portion of their income to servicing housing costs," explained Caroline Daley from the ABS.
"Lower income households with a mortgage paid $326 a week on average, or 27 per cent of their gross weekly income on housing costs." Nevertheless, lower income renters tend to spend around 34 per cent of their gross weekly income on housing costs. If you're in the financial position to go in search of a bad credit home loan, then it could be well worth looking into.
Where are rental costs likely to outweigh low doc home loan repayments?
CoreLogic RP Data's monthly rental review showed a number of the nation's capitals have seen their rental costs increase over the past year. Figures revealed Sydney rents are up 2.3 per cent from 12 months ago, while rents have increased 2.1 per cent in Melbourne. Canberra, Hobart and Brisbane also recorded rises, while the rest of the capital cities witnessed a fall in average rental costs in the year to September.