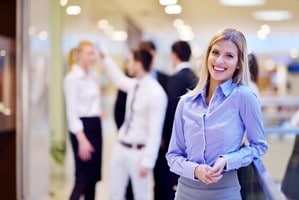 The greatest challenge for many entrepreneurs is obtaining their first paying clients. There are as many ways of doing this as there are different businesses out there, but which is right for you?
While there is no shortage of business bloggers out there offering networking tips, many of these don't necessarily gel with the work we do in the lending industry. Redrock wants you to hit the ground running, so here are three tips for getting those early clients in your mortgage broker career.
1. Let your family and friends know you have become a mortgage broker
Chances are your first client won't be among your existing social or familial circles, but these people already know and trust you enough to make referrals. Those you are close to could very well know someone who requires your services, and word of mouth marketing doesn't cost you a cent. You might be surprised to find that many business owners cite a friend of a friend as one of their first clients.
2. Utilise social media in your mortgage broker career
You may have existing professional connections from a previous role, or you might be coming in cold. Either way, using your social media channels is a great way to announce and promote your new broker status. This will push the business outside your inner circle to your wider network, resulting in greater visibility which should lead to more business opportunities.
3. Get out into the community make your mortgage industry expertise known
Visibility is vital, not just online. Getting out into the community will allow you to meet a great deal more people who live in your area and may require your expertise. Whether it's joining the PTA at your children's school, becoming more involved with your church, or just showing up to support local charity events – you'll be getting your name out there as a peer. When these people, or their contacts, require help obtaining a mortgage you'll be the one they call.
As your mortgage business grows, so will your network of contacts and marketing reach. Before long you'll be well on your way to reaping the benefits of a successful mortgage broker career. Get in touch with our team now to find out how you can become a mortgage broker.