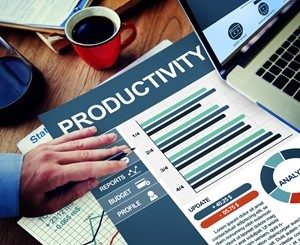 Which service did buyers find most helpful in the 2016 FHB Australia survey? Mortgage brokers – by far. That's why if you're considering becoming a mortgage broker in 2018, your goal should be to help your clients as much possible and to make their lives easier.
To do so you'll have to avoid getting bogged down in the details, so that you can spend as much time as possible focusing on your clients. Here are three tools Redrock offers that will help you do just that.
1. Industry leading mentors help to start a mortgage broker career
Training, development and mentoring were found to be the secrets to success for new brokers in a 2015 profile of five of the highest performing mortgage brokerages by Mortgage Professional Australia That's why Redrock places particular importance on these areas to make sure you're as productive as possible from day one.
You'll get loan scenario assistance, assistance with obtaining panel lender accreditations, professional development and compliance training as well as have ongoing phone and email access to a highly experience lending manager. You'll be supported and mentored from day one so that you can focus on growing your business and helping your clients.
2. Symmetry mortgage software for CRM and great client relationships
The majority of mortgage brokers have a poor level of engagement and competency with online channels, according to the Wealthify Broker Digital Pulse Survey. What's more, 32 per cent don't even use a customer relationship management system.
This translates into poor service and lead generation, both of which can harm your business and make for unhappy clients. Redrock Broker's member benefits make managing customer relationships and creating a digital presence easier.
As part of our membership package, you'll have access to leading edge Symmetry mortgage software, so that you can electronically transmit loan applications and manage customer relationships. With the right tools being good at what you do is easy.
3. Hassle free compliance systems make becoming a broker easier
Compliance certainly isn't the most thrilling of tasks for mortgage brokers. It is essential, however, so when starting a mortgage broker career you need the best tools to make sure you get it done, quickly and accurately.
That's why all our members are supported by top of the range compliance systems, including an online self-audit platform that makes checking regulatory compliance requirements a breeze.
Don't get bogged down in the details – spend more of your time helping clients with the help of Redrock Broker's industry leading productivity tools. Get in touch to find out more about how we can make starting a mortgage broker career easier.