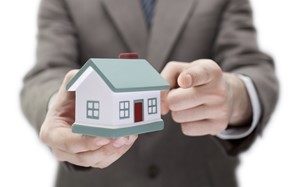 As a mortgage broker, if you know how to market your business, there shouldn't be any shortage of potential clients. Almost 30 per cent of homebuyers in Australia now seek assistance from a mortgage broker in finding the right loan, according to Money Management. The figure increases to nearly fifty per cent amongst those aged 25-45 years, and the number is on the rise.
With so many buyers looking for advice, how do you ensure that they choose you as their next mortgage broker? Knowing the problems and needs of your target audience, perfecting your pitch and capturing their attention.
Why do homebuyers turn to brokers?
1. To save time and money
There are thousands home-lending products on offer in Australia and no quick way for a buyer to work through the options available to them. Not only would they have to look at what deals are available and work out whose lending criteria they fit, but they'd have to comb through multiple different websites to do so. Going to a mortgage broker is like having to visit just one website, put your details in once only, and letting the database do all the hard work. It's just a human version.
Your potential customer is in need of someone efficient, who doesn't waste their time with unsuitable products, and explains the options succinctly.
2. To get a better deal
Buyers know that mortgage brokers have a wealth of professional knowledge and access to a wide choice of products without being tied to a particular lender. For the consumer, this means the right product and the right price, and that's the deal they want. This can be especially true for those in need of specialist lending solutions where it can be difficult to see which provider to start with.
It helps that finance brokers usually know the paperwork requirements of a lender inside out too, which makes the whole process easier.
3. For trustworthy advice
Despite the ease of finding information about almost any topic on the internet, there is still an element of trust in someone who has received proper training and whose business it is to make good recommendations. Most people know that online results can be skewed by behind-the-scenes marketing, and asking a bank for advice may not result in the best deal for the customer. A mortgage broker provides a solution.
At Redrock group, we provide access to a wide range of lenders, competitive commission models and ongoing support and mentoring in areas such as marketing. Contact our team today to see how we can help your business succeed.