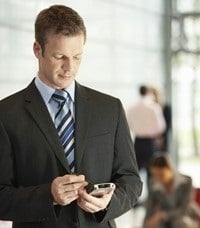 Have you ever been interested in becoming a mortgage broker? It's a challenging job, there is no denying that. But as the real estate market is constantly evolving, you're basically never going to be bored. That said, a career in this industry is certainly rewarding in more way than one, but that's only if you do your job right.
As you move forward, keep in mind these three mistakes to avoid if you want to be a successful mortgage broker.
1. Not getting the right training
Get the right training – that's always going to be step number one. You can't just jump into this industry, throw on a smile and expect to be able to help people. You need to learn the ins and outs of the Australian property market on top of the tricks of the trade. Request our free information pack and we'll help you get started on the training you need to be the best in the business.
2. Not paying enough attention to your clients
It's not rocket science, your clients expect your undivided individual attention, just like you would. You are trying to find them their perfect home loan after all, and you can't do that without getting to know them. This means you need to sit down and not just find out what they're looking for in a house, but learn about their personalities. By the end of this you should know as much as a close friend! At the end of the day, your best way to get business is going to be via word of mouth, and being personable will only work in your favour.
3. Hiding fees from clients
Want to upset your clients and potentially even damage your reputation? Lie to your clients! But if you want to do good honest business, then you need to openly communicate with the people you're working with from the very beginning. Make sure they are well aware and in full understanding of all the fees that will come as a result of working with you so there are no surprises. Be as transparent as possible the whole way through, no matter what comes up.
So there you have it! If you're ready to become a mortgage broker, don't waste any more time and start training today! Contact us here at Redrock Group and we'll give you the tools to be one of the best in the industry.